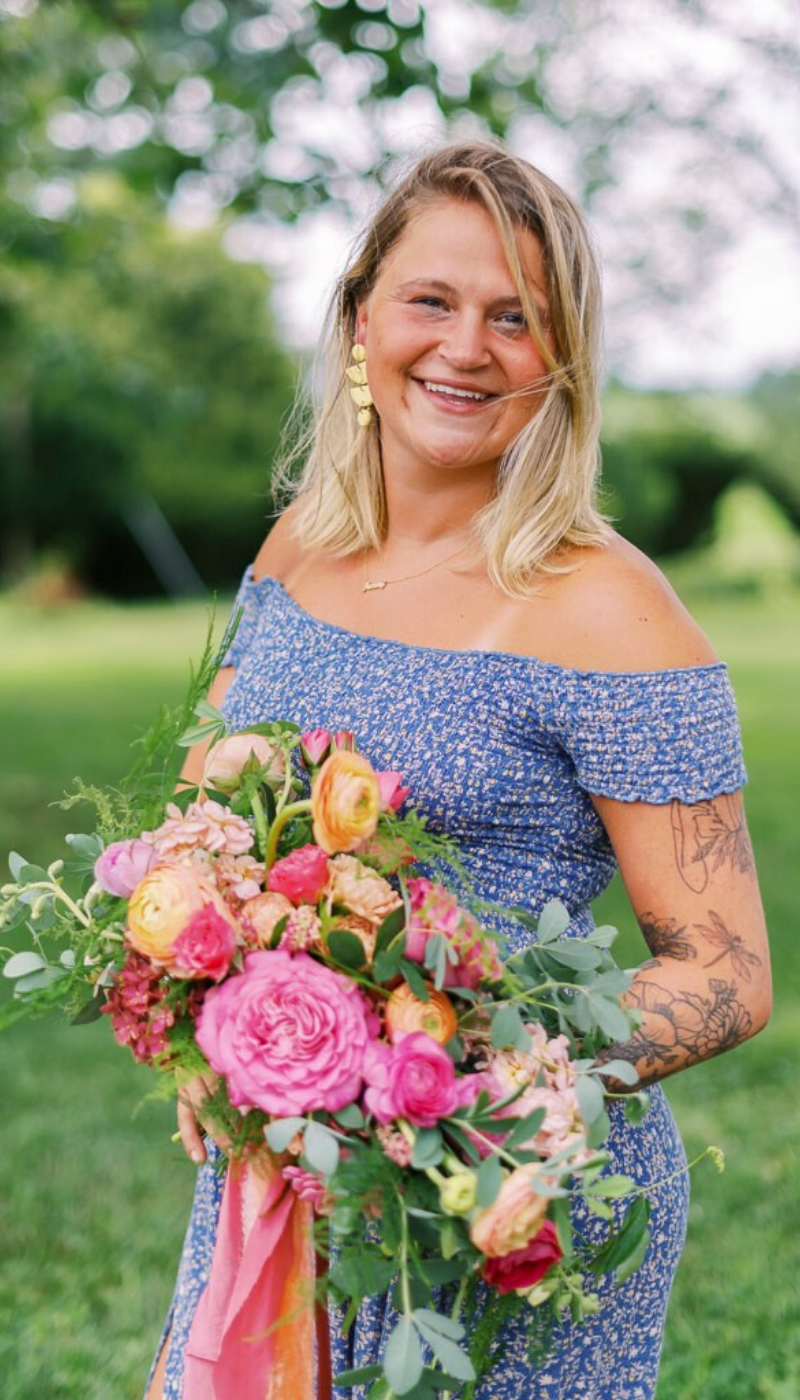 Hi! My name is Samantha Hennessy, but you can call me Sammy, and I'm the owner of Salty Rose Floral. Ever since I can remember, I have been floral obsessed. I am a Rowan University graduate with my degree in Writing Arts and am a Creative Writing Specialist. As much as I love writing, my soul found its' passion in creating and designing with florals. For years I looked for a floral design job in the Cape May County area, but at that time, I had no experience and was looking for someone to also teach me. Unfortunately, that was hard to come by, but family is very important to me and my Aunt Cathi understood my love for flowers and wanted to do something special for me. So, she bought a spot for herself and I for a peony workshop with Jennie Love of Love n' Fresh Flowers. The workshop with Jennie in June 2017 changed everything for me.
You have to understand that Longwood Gardens had been my favorite place for five years by then. The first time I ever visited Longwood was in 2012, with my now husband, Cory. After that first trip, I wanted to go every single weekend. The only downside is that Longwood is two hours from where we live, so it couldn't be a reoccurring weekend trip. I made a point to go as many times as I possibly could in a year. I would take thousands of photos every single visit and just day dream about being there again. So, I was excitedly shocked when I learned Longwood was more than just 'Gardens'.
From Jennie, I learned that Longwood hosts Floral Design classes and that they have a Floral Design Program where you can get certified from them, which is such an honor! So, by September 2017 I was enrolled and taking my first class and after that first class, I haven't and can't stop. In May 2019 I officially graduated and became certified by Longwood Gardens in Floral Design. There is still so much learning to do since graduation. I cannot wait to attend other workshops and to learn from others who love to do what I love.
Being a Floral Designer is more than just a job, its a passion, it's meaningful, beautiful, and loving work, its meditation and therapy, and it's creating and designing. It's not just a job because it's what my heart and soul want to do, forever. I am never happier than when I am in company of flowers. I want to bring that happiness and joy to you.
xo, Sammy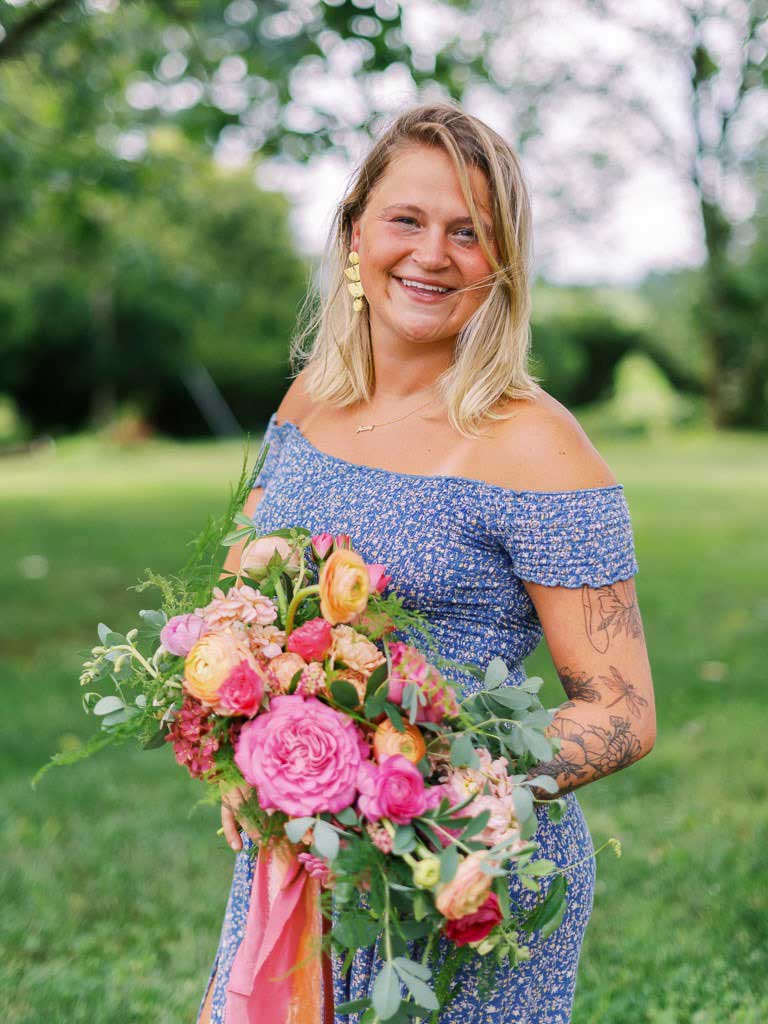 Colorful, Eclectic, & Quirky

Services
Choose Your Experience
Let's
Chat!
Interested in flowers for your wedding or special event?
I would love to be apart of your special day! Whether you're looking for flowers for your wedding or a beautiful arrangement for your loved one, I'm here to help make your vision come to life! Contact me today by filling out the form.